Since 1986, Daeho has developed and produced precision paper cutter and other related devices. Until now, we are able to develop unique technology with years of research of our R&D team. It leads to good reputation while we take part in many exhibitions and acquire certificates from international certificate authorities and allows us to extend the market share by opening branches all over the world.
We promise to put many efforts into providing you with the latest technology as well as the best quality product. Also, we will make our best efforts to be a front-runner in the market.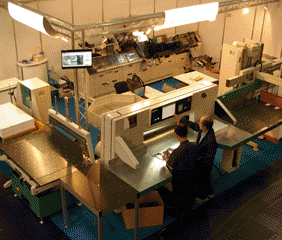 Head office
26, Seongseogongdan-ro 21-gil,
Dalseo-gu, Daegu, Korea
Postal code : 42705
Tel: +82 53 582 6262
Fax: +82 53 581 2217
Sales office
Nexus tower 602, Ojang-dong 206-3,
Jung-gu, Seoul, Korea
Postal code : 04559
Tel: +82 2 2268 9233
Fax: +82 2 2268 9234
Factory
15B-1L, Seongseo 2nd IND. COMP.
Dalseo-gu, Daegu, Korea
Postal code : 42705
Tel: +82 53 582 6262
Fax: +82 53 581 2217