Paper Cutter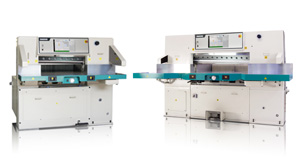 All programs required for control of machine can be upgraded easily and it is possible to link with other CIP4 compatible machine by automated scheduling function and network support.
Large format cutter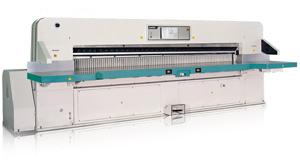 Large format paper cutter is available for fine cutting of large cutting material maximum 3600mm. Between i-cutter and c-cutter, one can be applied according to user's requirement.
Lift, Jogger & Unloader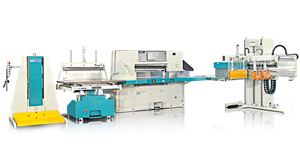 Combination of lift, jogger and unloader with paper cutter shall improve performance and work environment. They automate the workflow with best performance and rapid processing time.
For more information, please do not hesitate to contact us.
dh-sales@daehomachinery.kr